Aluminum is one of the most popular materials used in exterior doors because of its energy efficiency and versatility. Aluminum Sliding doors are crafted with strong, durable materials and built to last up to 40 years. They can easily endure force being applied, which is crucial for sliding doors to better secure your home. Their strength is why aluminum sliding doors are one of the best options for exterior door replacements.

At Energy Exteriors NW, we offer high-quality exterior door replacement services. Invest today and enjoy the benefits of aluminum sliding doors. Durability Versatility Affordability Environment-friendly
Advantages of Aluminum Sliding Doors
Structural Stability
Lower Energy Costs 
Various Design Options
Superior Thermal Insulation
Excellent Anti-burglary Protection

Exterior aluminum sliding doors come with slim sightlines and more glass, allowing more natural light to enter your home. They can be easily customized to match the style and design of your home, making them easy to blend in.
Choose Aluminum Sliding Doors
For your peace of mind and comfort, no matter if you're at home or away from home, choose exterior aluminum sliding
doors. Contact us at Energy Exteriors NW to request exterior door replacement services today!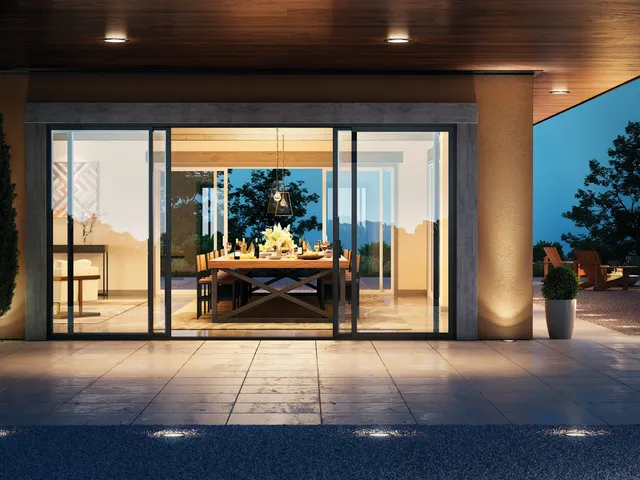 Need Aluminum Sliding Exterior Door Replacement?