Nothing looks as timeless as a wooden patio door. The sturdiness of the material makes it ideal to secure and protect your entryways at home while having a classic look. Wood patio doors are ideal for any project, be it retrofitting, renovation or new home builds. Wooden patio doors can be made to fit your needs, whether you prefer solid wood or would like to add glass windows for more light.

At Energy Exteriors NW, we offer quality exterior door replacement services. Invest in wood patio doors and enjoy the long-lasting benefits. Extremely Sturdy Energy Efficiency Excellent Insulation Exceptional Durability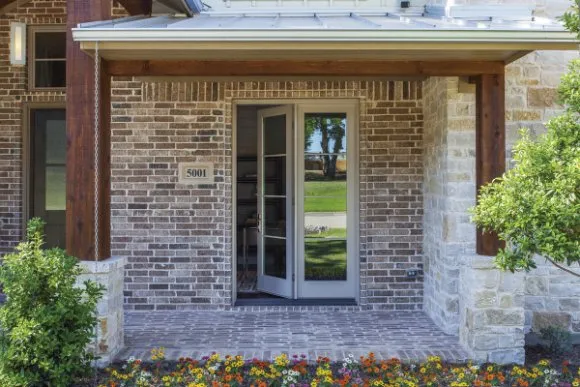 Advantages of Wood Patio Doors
Classic appeal
Aesthetically versatile 
Better noise reduction
Can be repainted to match your home's exterior

Secure your home using only the best wood patio doors by Energy Exteriors NW. Their classic appeal matches any modern or traditional home, and with proper maintenance, they can easily last 50 to 65 years.
Choose Wood Patio Doors
For comfort and peace of mind while inside or away from home, choose exterior wood patio doors. Contact us at Energy
Exteriors NW to request exterior door replacement services today!
Need Wood Patio Exterior Door Replacement?