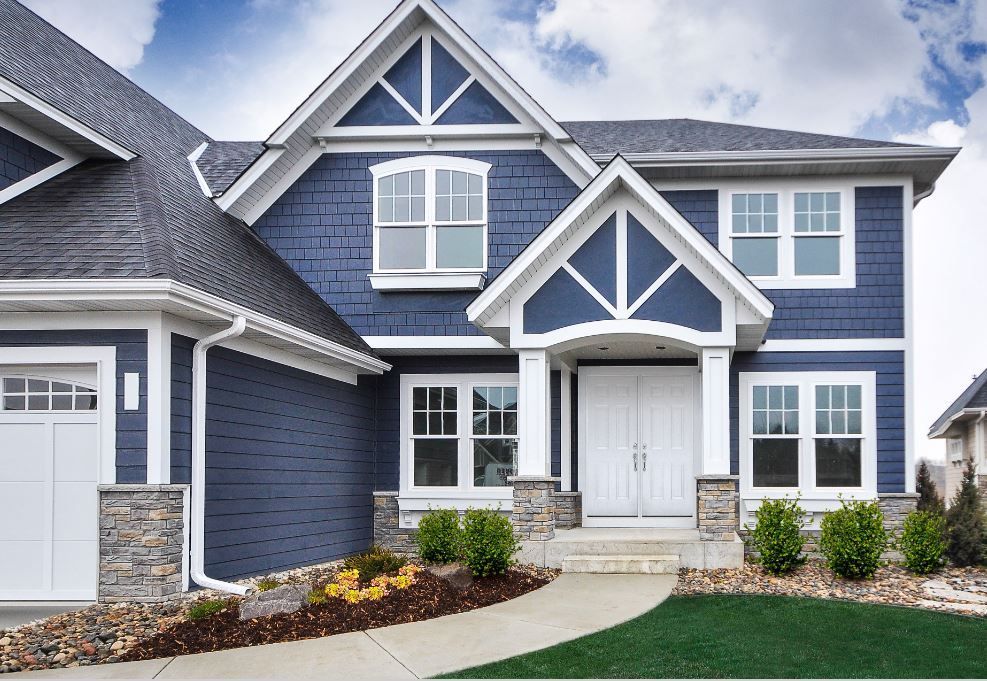 James Hardie is a well-known producer of fiber cement siding, offering a variety of items that are praised for their toughness, beauty, and performance. Due to its remarkable qualities, such as resistance to rot, insects, fire, and extreme weather conditions, as well as its low care needs, fiber cement siding has grown in popularity among homeowners. In this case, Energy Exteriors NW is a business that specializes in exterior house remodeling services, such as James Hardie siding installation. We provide homeowners the chance to improve the aesthetics, security, and energy efficiency of their homes by utilizing our experience and knowledge.
James Hardie Siding is renowned for being of the highest caliber and durability. When compared to other siding materials, it offers higher strength and durability because it is made from a mixture of cement, sand, cellulose fibers, and water. Because of its toughness, James Hardie's siding can survive the test of time and keep looking great even in severe weather.
James Hardie siding offers a significant advantage in Washington state's damp climate due to its remarkable resistance to rot, a common issue faced by organic siding materials such as wood. Unlike wood siding, James Hardie siding does not decay, warp, or swell when exposed to dampness. This outstanding characteristic makes it an ideal choice for homeowners seeking siding that can withstand the challenges of humid and damp weather conditions while maintaining its structural integrity.
The siding from James Hardie is also notable for its pest resistance. Fiber cement siding is not a desirable food source for insects, in contrast to wood siding, which might be susceptible to termite infestation and other pest damage. This gives homeowners peace of mind by removing the possibility of expensive repairs and the requirement for repeated pest control treatments. Another significant advantage of James Hardie siding is its fire resistance.
For homeowners in wildfire-prone locations or those who value fire safety, fiber cement siding is a wise investment due to its high fire rating. Your home can be protected and the chance of fire-related damage can be decreased with James Hardie siding. James Hardie siding offers a variety of design possibilities along with great strength and resistance to the elements. Homeowners can select a siding design that compliments their home's architecture and displays their personal taste from a variety of colors, textures, and designs available. Whether you want a more modern appearance or the traditional look of wood, James Hardie Siding has solutions to fit different design tastes.
Energy Exteriors NW provides specialized solutions to satisfy the particular demands of its clients because it is aware of the distinctive requirements of various types of homes. You may take advantage of Energy Exteriors NW's skill and experience when you choose James Hardie siding. James Hardie siding installation processes are well-known to our team of qualified installers, ensuring an accurate and quick installation process.
This ensures that the siding will function at its best and give your property the desired protection and attractiveness. Energy Exteriors NW can offer direction and assistance on choosing the best James Hardie siding product for your home in addition to the installation procedure. To assist you in selecting the best siding solution, they may evaluate your unique needs, financial situation, and aesthetic preferences.
You may greatly increase your home's energy efficiency by purchasing James Hardie siding from Energy Exteriors NW. Excellent insulation qualities in James Hardie siding help to control indoor temperature and lower the amount of energy needed for heating and cooling. This may result in decreased annual energy costs and more comfort. James Hardie siding also offers durable defense for the outside of your house. Your investment will continue to deliver dependable performance and aesthetic appeal for years to come thanks to its toughness and resistance to diverse factors.
Long-term, this can save you money on pricey repairs and maintenance. In conclusion, homeowners looking for long-lasting, aesthetically beautiful, and low-maintenance siding solutions should consider James Hardie siding. When you select James Hardie siding from Energy Exteriors NW, you gain access to our knowledge and dedication to providing installs of the highest caliber. The energy efficiency, curb appeal, and general security of your property can all be enhanced with this mix of premium materials and expert installation services.