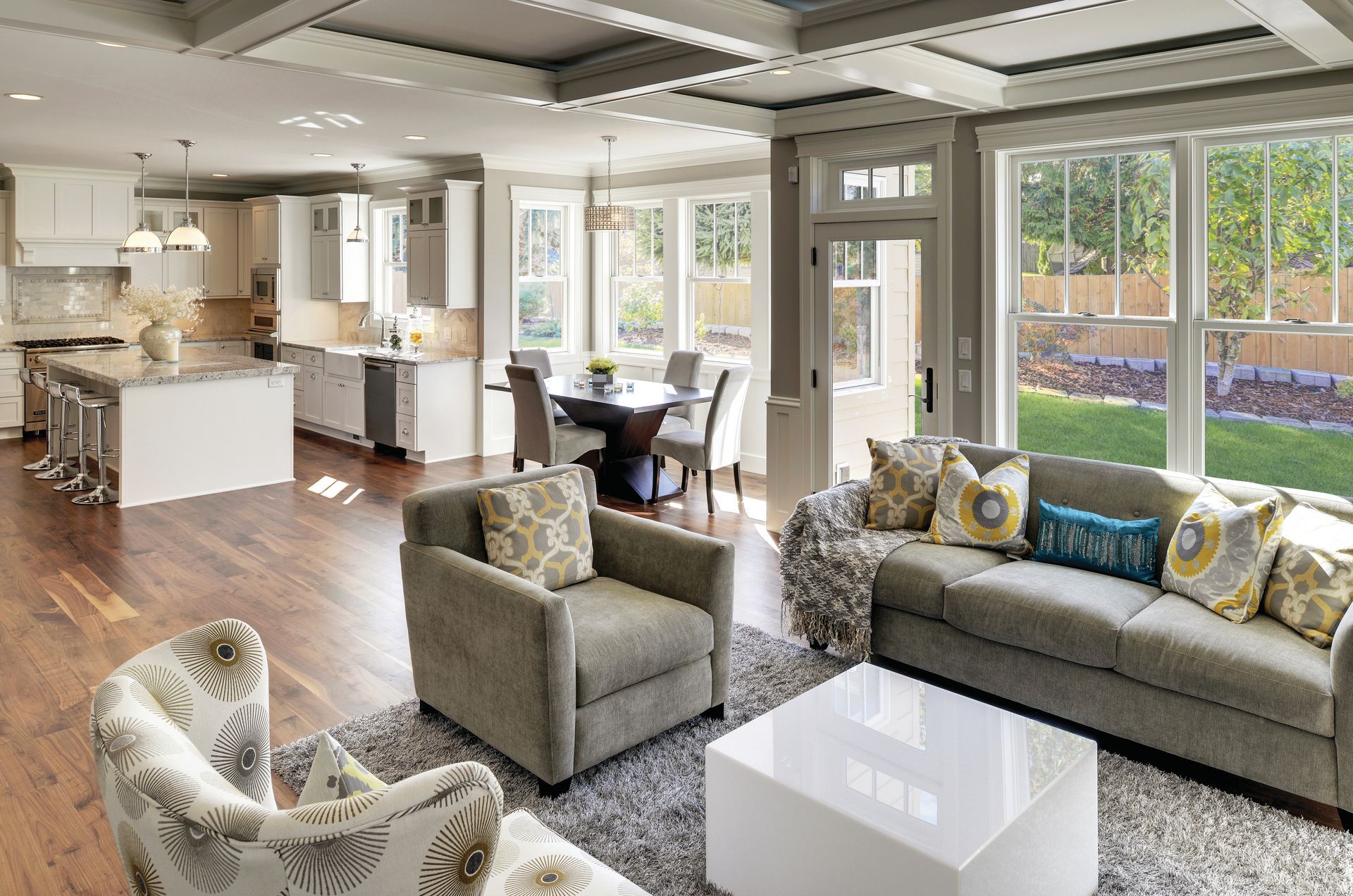 If you're in the market for new windows, doors, or siding installation for your home, finding the right company to work with is essential. A window, door, and siding replacement project can be a big investment, so choosing a reliable and trustworthy company is the key to success. To help you make the right decision, here is a list of red flags to watch out for when considering a window, door, and siding replacement company.
Before making a decision, it's important to research the company online. Here are a few things
to look for:
Check online reviews and ratings: Look for customer reviews and ratings on sites such as Yelp, HomeAdvisor, and Angie's List. This will give you a good idea of the company's reputation and how they've performed for previous customers.
Look for licensing and insurance information: Make sure the company is licensed and insured to work in your area. You can check this information by contacting your state's licensing board or the Better Business Bureau. This will protect you in case something goes wrong during the project.
Verify the company's history and experience: Find out how long the company has been in business and if they have experience with the type of work you need done. You can also ask for references and check their portfolio of past projects. This will give you a sense of the company's level of expertise and the quality of its work.
Ask for Referrals and Recommendations
Another great way to find a reliable company near Seattle is to ask for referrals and recommendations from friends, family, or neighbors. They may have had a positive experience with a particular company and can provide valuable insight into the quality of their work and
customer service.
Request for Quotes and Estimates
When you've narrowed down your list of potential companies, it's time to get quotes and estimates. Here are a few things to keep in mind:
Compare quotes from different companies: Get quotes from several companies to compare pricing and see what's included in the estimate. This will help you determine the best value for your investment.
Watch out for lowball quotes: Be wary of lowball quotes that seem too good to be true. These quotes may not include all the necessary materials or labor, and you could pay more in the long run.
Check for any hidden fees or charges: Make sure you understand what's included in the quote and if there are any additional fees or charges. Some companies may try to hide these costs until later in the project, so it's important to be aware of any potential surprises.
Evaluate their Communication Skills and Professionalism
Good communication and professionalism are key factors to consider when choosing a window, door, and siding replacement company. Here are a few things to look for:
Quick and responsive: A good company will quickly respond to your inquiries and keep you informed throughout the project.
Clear and concise: They should be able to explain the process and answer your questions clearly and concisely.
Professional demeanor: Look for a company that presents itself professionally and has a friendly and helpful attitude.
Look for a Guarantee or Warranty
Finally, asking about a guarantee or warranty is an important factor to consider when choosing a window, door, and siding replacement company. A good company will stand behind its work and offer a product and labor warranty. Make sure you understand the terms of the warranty and what it covers.
Energy Exteriors NW is Your Trusted Window, Door, and Siding Contractor
At Energy Exteriors NW, we are here to provide the Seattle Metro area with excellent service and expertise for window and door installation and repair. We also have top quality James Hardie siding products for your home's energy efficiency and curb appeal. Call us today to learn more about why we are the company for you.