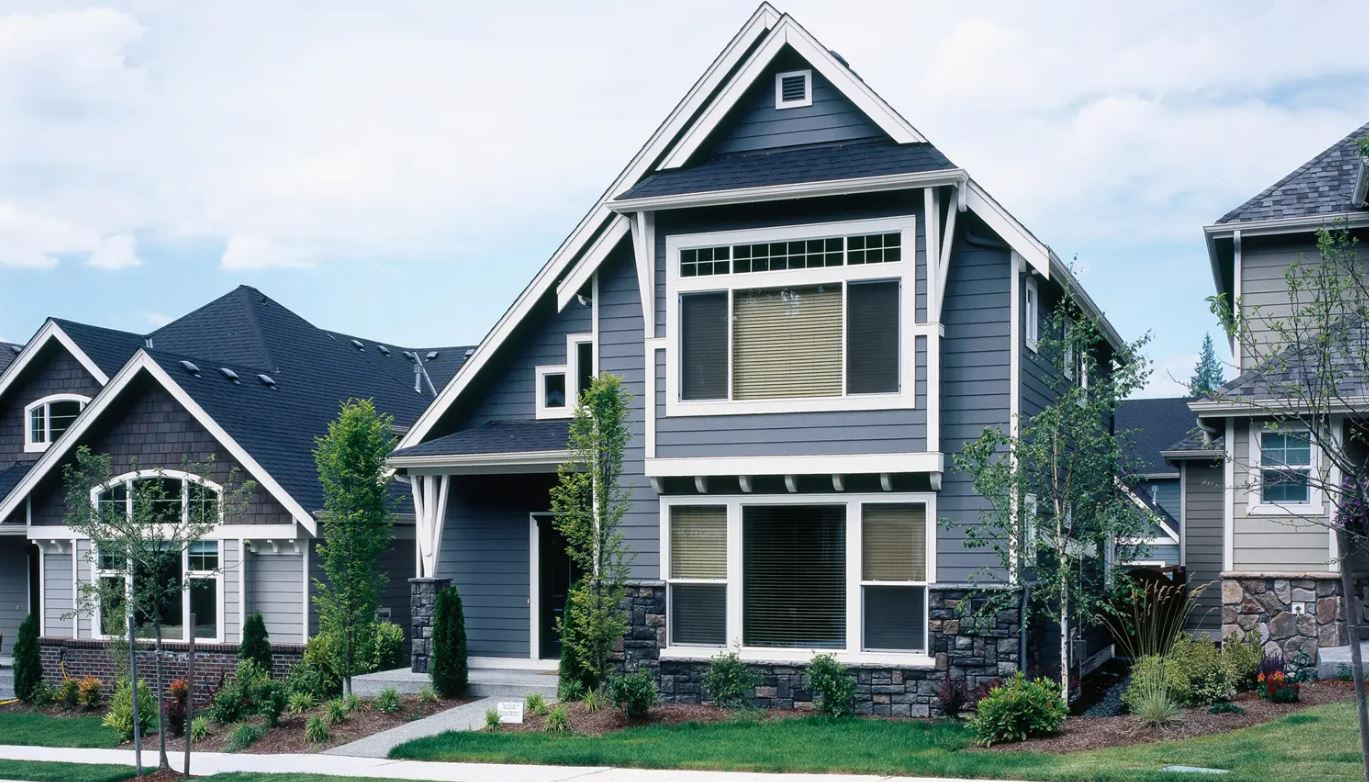 Living in Washington exposes you to extreme weather conditions. With that in mind, you want to ensure your home feels cozy and secure. But as you look around, you notice your house's exterior is slowly deteriorating. It's probably looking a little worse for wear after being neglected over the past few years—the siding is faded, rotting, and needs repair.
Now is an excellent time to consider looking for the best house siding replacement options to upgrade the overall look and feel of your home exterior.
What are the best house siding replacement options for your home?
James Hardie's architectural collection
The James Hardie architectural line collection will transform the look of your home, no matter what style you wish for it to be. The selection is a modern exterior siding that highlights sophisticated textures and unique architectural lines. Aside from that, this collection is an excellent choice for a home with a traditional or contemporary design, and can be found easily at a siding company you can trust.
Plank lap siding
You'll want to investigate this innovative siding collection if you are looking for siding ideas for a traditional or modern house. James Hardie Plank lap siding gets its durability from cement and cellulose fibers. The long horizontal strips are designed to withstand weather patterns in your region while increasing your home's energy savings and resale value.
Hardie shingle siding collection
Improve your home's curb appeal and value by upgrading to James Hardie siding. With HardieShingle siding, your home's interior is secure. Even in extreme weather, James Hardie Shingles siding design is resistant to rot, peeling, and cracks because it is made with fiber cement technology. This siding collection from HardieShingle is a top choice for any house.
Hardie panel vertical siding
The exterior design of the Hardie panel vertical siding is an excellent investment for any homeowner. By replacing your siding with a choice from the Hardie panel vertical siding collection, you can enhance the overall appeal of your home. Hardie panel vertical siding is crafted using fiber cement technology that withstands rotting, peeling, blistering, or cracking even in extreme weather. With this type of siding replacement on your home, you'll protect it and boost your resale value. 
Hardie trim boards
A few finishing touches to your house's general layout can make a big difference. Why not highlight them with James Hardie's simple, classic trim boards? These trim boards go perfectly with any house and make an excellent choice for exterior trim. They're also resistant to extreme storms because they were designed using fiber cement technology; building materials aren't much more environmentally friendly than that!
Hardie soffit panel
Installing superior soffit panels is one of the essential elements when you build or renovate a home. They are designed to meet your home's aesthetic and code requirements while being environmentally friendly. Hardie soffit panels were crafted using fiber cement technology to withstand extreme weather conditions. With Hardie soffit panel products, you can protect your house and elevate its profit potential. 
Aspyre by James Hardie
The Hardie Aspyre Artisan Collection offers three types of siding: V-Groove, Shiplap, and Square Channel. You can choose from this collection if you're looking for environmentally responsible siding that adheres to all building standards while maintaining your home's aesthetic appeal. The fiber cement technology used to make these products can also withstand harsh weather, which protects your house and raises its resale value.
Signs that you need to replace your home siding
Siding is a crucial component of your home since it serves as the first line of defense against elements that can damage it. Below are the signs to look for when replacing your sidings.
Discoloration: Discoloration is one of the most common signs that your siding needs replacement. If your home doesn't look as vibrant as it once did, and a new coat of paint isn't working, you might need new siding. 
Water Stains: Siding can allow rainwater to enter between spaces when not adequately sealed, leading to rotting and staining problems. On the other hand, the slow-growing brown or black places of mildew are a sign that your siding has been exposed to excessive moisture.
Cracks on the surface: Siding cracks can develop over time due to stress or impact damage. The damage might be much worse if the gaps allowed humidity to sleep underneath the siding. You might only need to replace the defective section if the cracking is isolated to a single unit.
Bubbling Paint: Moisture often develops beneath the paint film. Trapped humidity expands when heated by the sun, and blisters form because air can't escape freely. As a result, exterior areas with direct sun exposure frequently experience severe blistering.
Siding is rotting or peeling: Weather is primarily responsible for why your siding is peeling and deteriorating. Over time, sunlight, rain, temperature fluctuations, and hail can all damage your siding.
Mold is growing on the side of your home: Fungi spores can easily develop when water sits on a shaded surface. Most mold tends to grow on the side of the house that receives the most shade. Check your siding to be sure Mold and mildew spores have not decided to grow where they shouldn't. 
Tiny holes: Aside from pests, the weather is another unpredictable factor affecting the lifespan of your siding. When a storm is strong enough, ice and hail can easily tear siding panels off a home, and high winds can rip entire siding panels off and cause tiny holes. 
Sagging paneling: Moisture is one of the leading causes of siding sagging and other issues, like mold and mildew. Water can also seep in and warp the siding if you don't safeguard your home's exterior against water damage.
Benefits of Home Siding Replacement
Your home is where you spend a large portion of your life and is one of your most valuable assets. Siding helps improve your home's curb appeal and protects what you value. Since some siding materials have been designed to resist degradation from the sun's damaging UV rays, having fiber cement siding helps keep your home clean, neat, and long-lasting.
Siding also helps you save energy. You can improve your home's energy efficiency by adding exterior insulation when you upgrade your siding. New siding prevents your home from losing heat during the cooler months of the calendar year, even if you don't install more insulation products. Additionally, it blocks summer heat from entering your home during the summer months. 
House siding installations can maintain your home's structural integrity. A home's aging siding can let water seep into the exterior walls, rot the wood, and collect in the window sills. However, some types of siding can withstand moisture and extreme weather conditions.
New siding attracts a better resale value. Siding replacement is an excellent way to make your home more appealing to potential buyers. Limiting the repairs a potential buyer needs to do can increase your resale value. Modern exterior siding ensures your house is in good shape if you want to sell it.
The bottom line
Protecting your biggest asset—your home—can be crucial for homeowners like you. Get started with an experienced, reputable siding replacement contractor to help you find the right siding for your home. Call us today to book an in-home consultation!