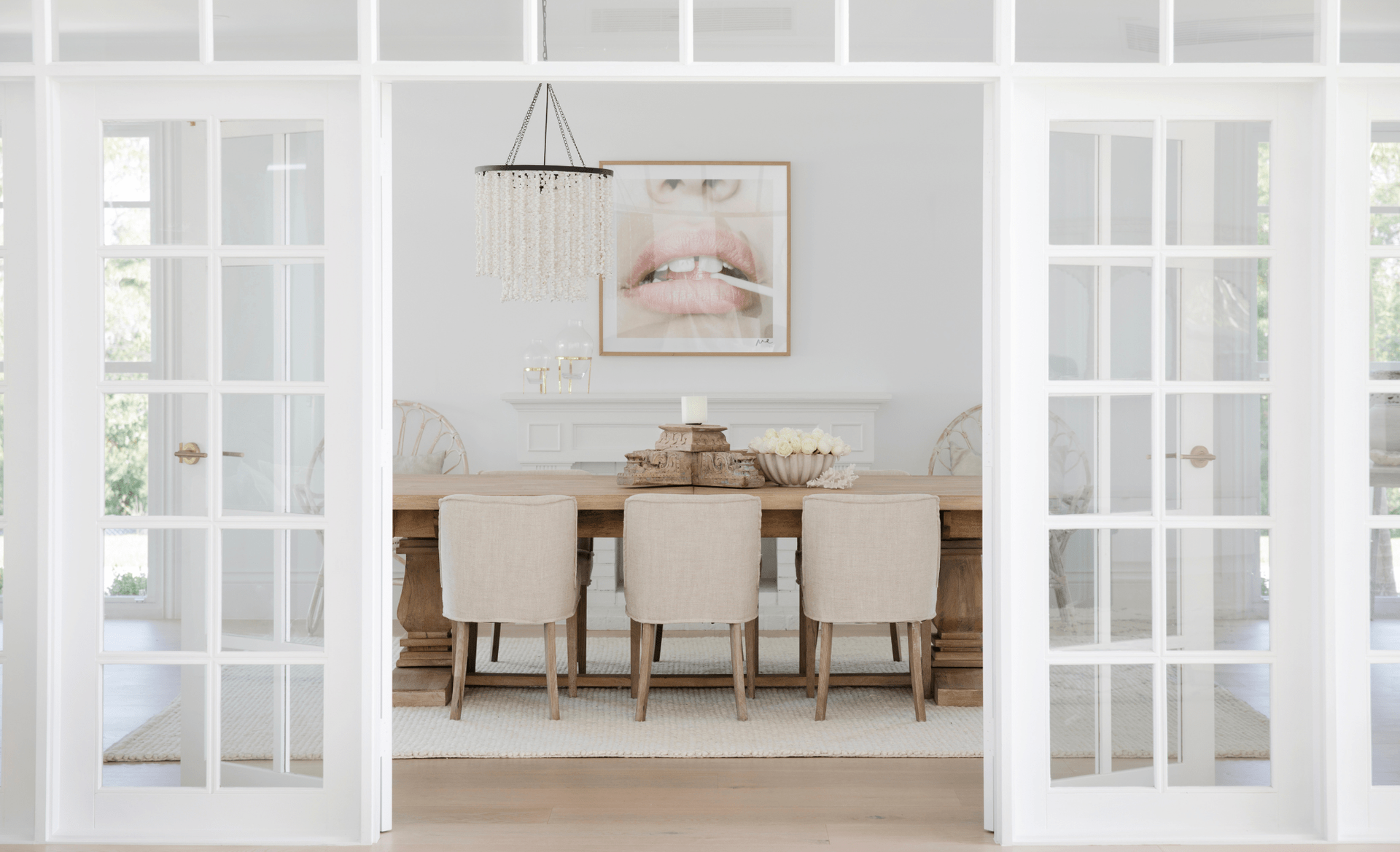 If you're looking to enhance the appeal and functionality of your home, upgrading your French doors is an excellent choice. At Energy Exteriors NW, we specialize in providing expert replacement services for French doors, ensuring that you receive high-quality products and exceptional service throughout the process.
French doors are renowned for their timeless elegance and ability to transform a space. By upgrading your French doors with Energy Exteriors NW, you can enjoy a wide range of benefits that will elevate your home:
Enhanced Aesthetics: Our extensive selection of designs, finishes, and hardware options allows you to customize your French doors to match your style and complement your home's architecture. Create a stunning focal point that adds charm and character to your living space.
Improved Energy Efficiency: Our replacement doors are designed with energy efficiency in mind. With advanced insulation materials and sealing techniques, our French doors minimize drafts and heat transfer, providing better insulation and potentially reducing your energy bills.
Increased Natural Light: French doors are known for their ability to let natural light flood your living space. The large glass panels create a bright and inviting atmosphere, making your home feel more spacious and welcoming.
Seamless Indoor-Outdoor Connection: Upgrade your French doors to create a convenient and elegant pathway to the outdoors, seamlessly connecting your indoor and outdoor living areas. Enjoy easy access to outdoor activities and entertain guests while enhancing the flow between spaces.
Enhanced Security: Your peace of mind is important to us. Our replacement French doors are equipped with advanced locking mechanisms and sturdy frames, providing improved security features to protect your home and loved ones.
Upgrade your French doors with Energy Exteriors NW today and experience a remarkable transformation in your home. Not only will you enjoy a more appealing aesthetic, but you'll also reap the benefits of improved energy efficiency and enhanced security. Take the first step towards a more beautiful and functional home by contacting us today to schedule a consultation. Our team of experts is ready to assist you in selecting the perfect French doors for your home and ensuring a seamless installation process. Trust Energy Exteriors NW for excellence in quality and customer satisfaction.
Boost Your Home's Energy Efficiency with Brand-New French Doors
If you're searching for a solution to boost the energy efficiency of your home, look no further than brand-new French doors. Not only do they add an element of elegance and sophistication to your home's design, but they also offer superior insulation, helping to reduce energy costs. At Energy Exteriors NW in Washington, we proudly offer an extensive selection of French doors that combine style and energy efficiency.
Benefits of French Doors
French doors are renowned for their expansive glass panels, which allow abundant natural light to enter your living space. By harnessing the power of natural light, you can reduce reliance on artificial lighting, lower energy consumption, and create a brighter and more inviting atmosphere. Furthermore, they provide an excellent view of your outdoor surroundings and can add value to your home.
Our French doors are designed with advanced insulation features, including weather stripping and thermal breaks, to minimize heat transfer and prevent drafts. This results in a well-insulated barrier that helps keep your home comfortable year-round and reduces the need for excessive heating or cooling.
Energy Exteriors NW's French Door Selection
At Energy Exteriors NW, we take pride in offering a diverse range of French doors that can cater to any style and budget. Whether you're looking for a classic design or a more modern aesthetic, we have the perfect French doors to complement your home. What's more, we understand that financing may be necessary for some projects, and we're pleased to provide flexible financing options to accommodate your needs.
We believe that your French doors should reflect your unique style and seamlessly integrate with your home's existing design. That's why we offer a wide range of customization options. Choose from an array of colors, finishes, and glass types to create French doors that perfectly match your vision. Whether you prefer a traditional or contemporary look, we have the options to bring your ideas to life.
Installation Services
Proper installation is essential to ensure the optimal performance and longevity of your French doors. At Energy Exteriors NW, our team of skilled professionals is dedicated to delivering flawless installation services. We pay meticulous attention to detail to ensure a seamless fit and airtight seal, guaranteeing the energy efficiency and functionality of your doors.
Customer Satisfaction is Our Priority At Energy Exteriors NW, we prioritize customer satisfaction above all else. We strive to exceed your expectations by providing exceptional service at every step of the process. From the initial consultation to the final installation, our team is committed to ensuring your complete satisfaction. We are here to answer your questions, address any concerns, and guide you through the entire selection and installation process.
Transform Your Home with Energy Exteriors NW Ready to elevate the beauty and functionality of your home with our customizable French doors.
Contact Energy Exteriors NW today to schedule a consultation. Let our experts help you find the perfect French doors that enhance your home's aesthetic appeal while providing superior energy efficiency. With our extensive selection, uncompromising quality, and dedicated customer service, you can trust us to bring your vision to life.