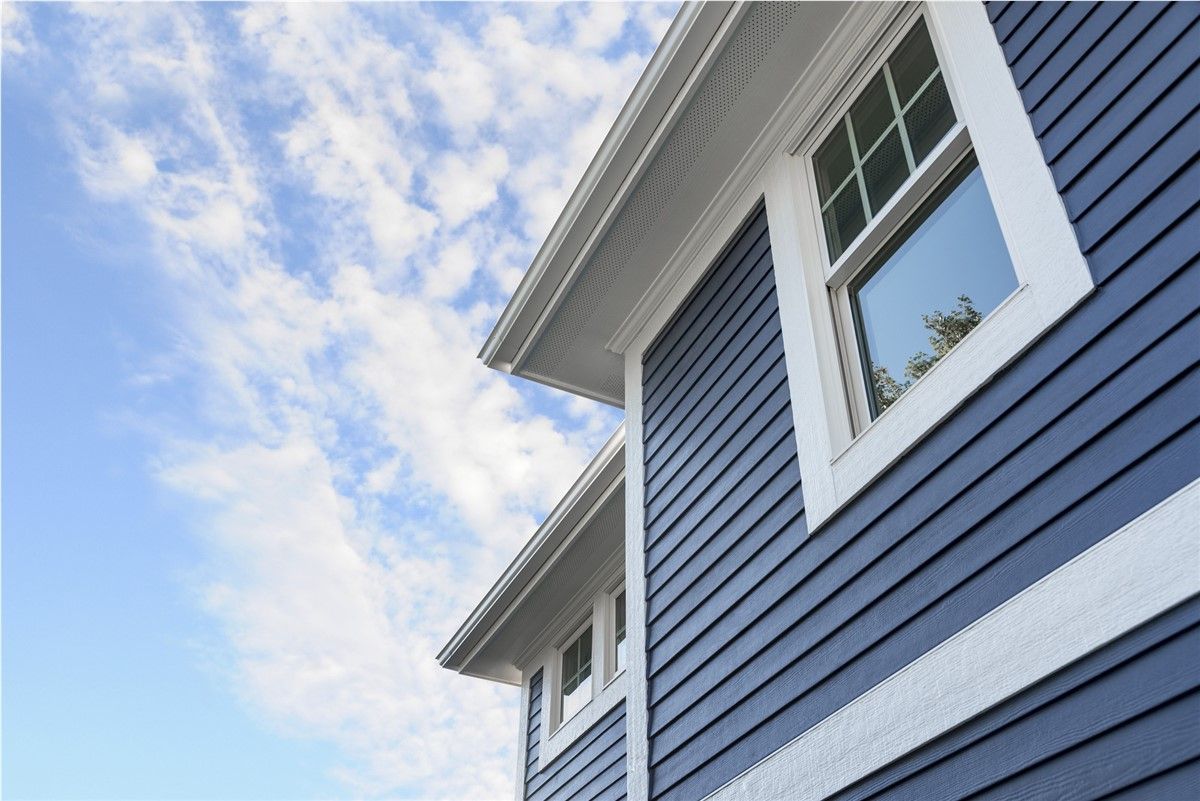 Energy Exteriors NW is a trusted home exterior remodeling contractor specializing in replacing exterior doors, siding, and windows. Our top-quality products offer peace of mind to homeowners, ensuring they feel safe and comfortable in their homes. By partnering with Energy STAR, we ensure that our products and services offer the best solutions to cut energy costs. Our door, siding, and window replacement installers are factory-trained and certified, providing a superior customer experience. As a result, we proudly maintain an A+ rating from the Better Business Bureau. So, if you're looking for improved comfort and energy efficiency in your home, contact us today to start your exterior remodeling project.
What is James Hardie siding?
James Hardie siding, also referred to as Hardie Board siding, Hardi Plank siding, or Fiber Cement siding, is the top-rated siding choice in North America. And it's easy to see why! This attractive, long-lasting, and low-maintenance siding material is perfect for both new and old homes alike. You can keep it looking as good as new with minimal upkeep, and regular cleaning can be done without the need for a power washer. Plus, the eco-friendly materials used in its production ensure it'll last for years to come.
But Hardie siding isn't just functional; it's also versatile in terms of style. With a wide range of options available, you can choose from traditional to modern styles and a vast array of colors, from understated whites to deep blues and bold reds. And with fiber cement as its main material, made from a combination of cement, silica sand, and cellulose fiber, James Hardie siding offers superior strength and durability. After 30 years of development, fiber cement has been installed in over 8 million homes across North America, and with various styles, finishes, and colors available, it's not hard to see why.
What are the benefits of James Hardie siding?
Fiber cement siding is an eco-friendly option that surpasses vinyl in terms of its positive impact on the planet. Vinyl, made of plastic materials, decomposes slowly and can remain in landfills for decades. On the other hand, fiber cement is produced using more sustainable materials. In fact, James Hardie fiber cement was recognized for its environmental benefits and earned the title of "Greenest Siding Brand" in the Green Builder Media annual Readers' Choice survey.
Your home's exterior is constantly exposed to the elements, including rain, heat, and cold. Vinyl siding is particularly sensitive to temperature and climate changes due to its composition.
Damaged siding not only detracts from your home's appearance, but it can also compromise your insulation and lead to increased utility bills and water damage risks. Long-term moisture exposure can affect engineered wood siding as well, causing it to expand and buckle over time.
Before installing Hardie siding, it's crucial to hire a skilled contractor with experience in Hardie siding installation to ensure a proper and efficient project.
When considering a siding replacement, keep in mind that it may require a higher initial investment but comes with 15-30 year warranties and is resistant to warping, rotting, cracking, fading, and flames. Choosing Hardie siding will also reduce the need for infrequent repairs caused by stormy weather or missing siding due to high winds, and alleviate concerns of melting or warping during summer heat waves.
With Hardie siding, you can feel confident that your home is protected by a beautiful, durable, and low-maintenance exterior. If you're interested in learning more about our products and services, call the Energy Exteriors team today. We'll happily answer any questions and provide a seamless installation experience.