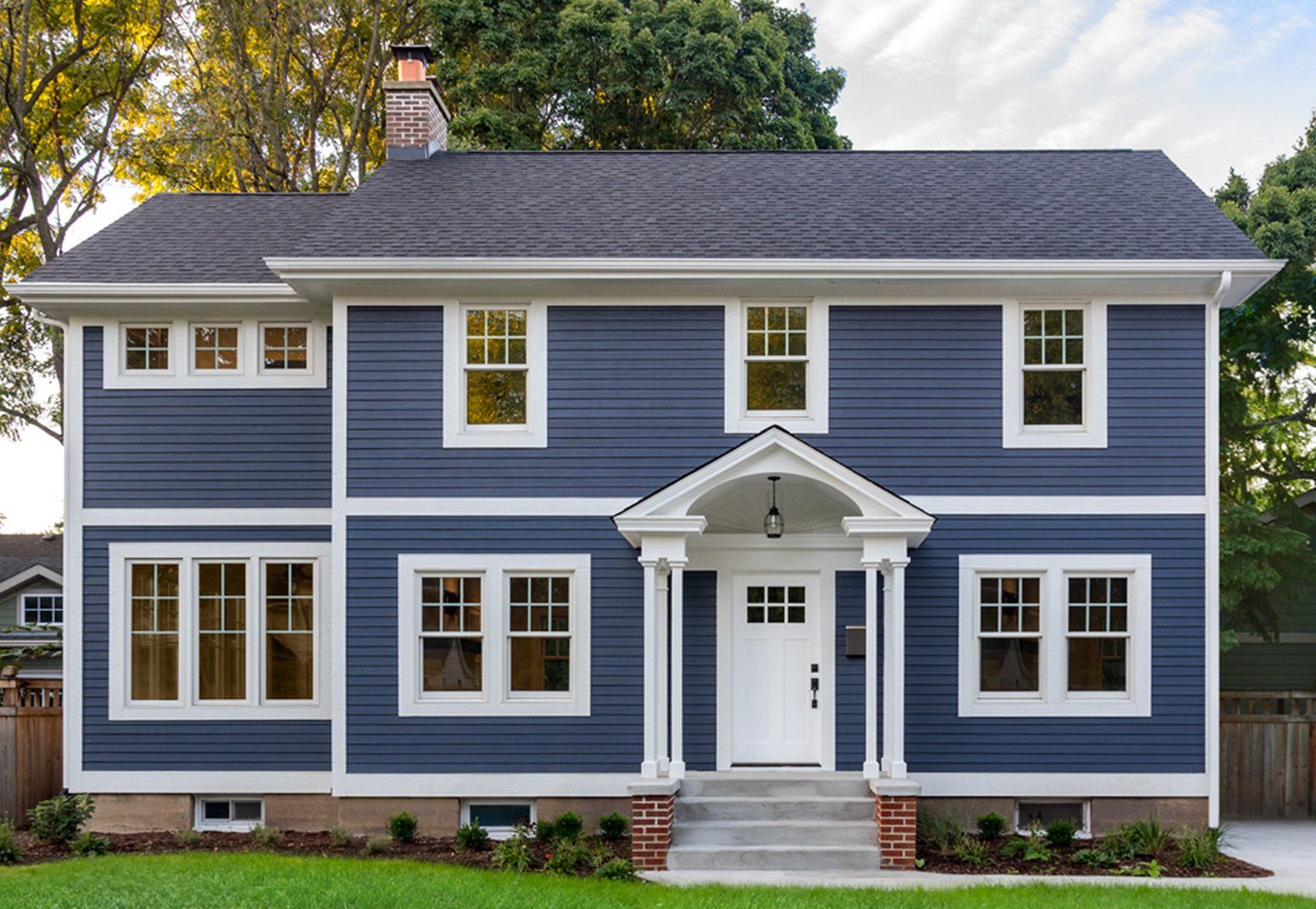 Your home's exterior is the first impression that's made on your property. Even more, it serves a purpose of protecting your home and all of the valuables within it. Without a well-maintained and durable exterior, your home is at risk of water damage, poor insulation, and even a compromised structure. Thankfully, there are many different exterior material options to choose from, with one of the best options being siding.
There are a few different types of siding to choose from. One of the most popular and long-lasting options is fiber cement siding, which comes in many different customizable colors and textures, and lasts for years. Here are 5 benefits that come from choosing to install siding for your home's exterior:
Durable Protection
When it comes to choosing a material for the exterior of your home, most people put durability on the top of their list. Because it isn't cheap to refinish your home's exterior, you'll want a material that lasts long and looks high quality. Luckily, home siding does both.
Low Maintenance
Fiber cement siding is arguably the lowest maintenance siding option on the market. It can mimic the look of masonry, stucco, or wood, while requiring minimal cleaning and maintenance. Also, fiber cement doesn't absorb much water compared to other materials, meaning it is less prone to cracking and paint chipping.
Energy Efficient
The demand for energy efficient materials in the home is at an all-time high. One of the best ways to ensure that your home stays energy efficient is to invest in the right exterior materials. However, keep in mind that siding on its own never insulates a home; you'll need to pair your siding with adequate interior insulation.
Customizable
Each home has its own individual style. By choosing fiber cement siding, you'll be given numerous color and texture options to match your home perfectly. From shingle siding to vertical siding, the options are easily matched to any style of home.
Affordable
Although the upfront cost might seem high, the payoff is huge. You won't be hit with the unexpected costs of damages, nor will you have to repair paint chips. Most likely, fiber cement siding will be the last siding that you'll have to install in your lifetime.
At Energy Exteriors NW, our goal is to provide expert installation, unsurpassed customer service, and the highest quality materials on the market. We proudly offer James Hardie siding as our premier option for siding material. Choose from various siding and trim options, and take advantage of a 30 year warranty and reduced home insurance premiums. For more information or to request a free estimate, give us a call at 425-482-3054, or fill out our online form today. We look forward to working with you!
The post Siding Benefits for Your Home Exterior appeared first on Energy Exteriors NW.