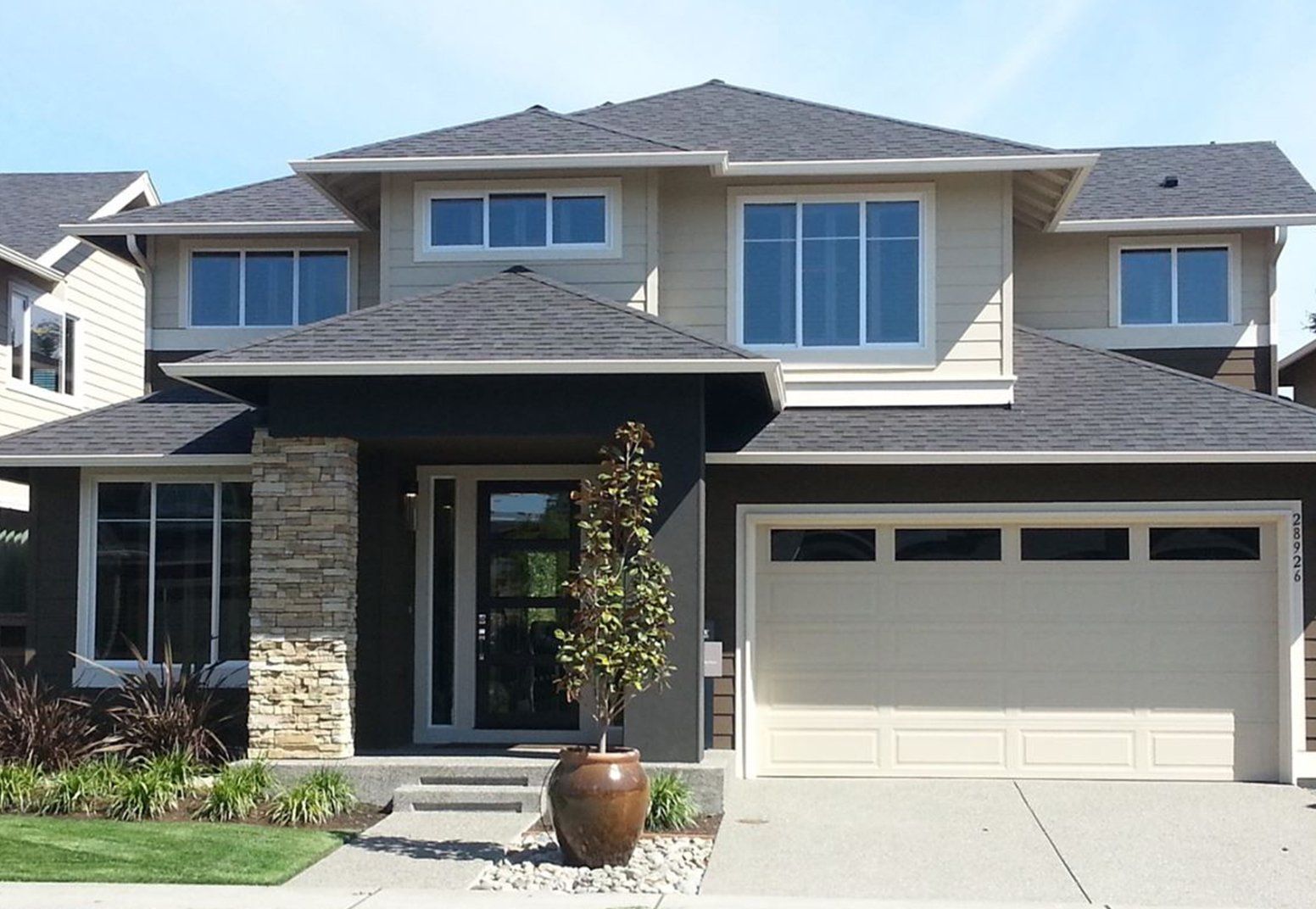 Not all windows are created equally, which is especially true for those that have seen better days. Whether your home is in need of window repair or a completely new set of window replacement, picking the right windows for your home is vital for energy efficiency and property value. But with so many material options and window styles to choose from, selecting the perfect one for your home is an important decision, especially since new windows can last upwards of 20+ years.
Here are 5 of the top trends for window replacement this year to help you narrow in on your final decision:
Modern, Gridless Windows
For those with a more contemporary aesthetic in their home, gridless windows are a timeless option that compliments any style. By selecting gridless windows, you'll have a completely unobstructed view to the outdoors. Also, the frames for a gridless window design can be made to fit any wall, depending on the shape and measurements given.
Black Framed Windows
This year, matte black finishes are everywhere; windows included. A well-fitted black framed set of windows can look stunning in both traditional and modern homes. Depending on your personal style, a matte black frame can compliment gridded or gridless window designs. Some homeowners are even opting to have a single window framed in black as a focal piece in their home.
Energy Efficient Windows
Saving energy is always in style. But this year, consumers are on the lookout for windows that can save energy, look great, and slash their bills in half. While there are many energy efficient windows to choose from, some of the best are manufactured by Energy Star and Milgard Windows and Doors, both of which are available for purchase and installation at Energy Exteriors NW.
Floor to Ceiling Windows 
Nothing has the power to bring the outdoors into a home like floor to ceiling windows. By installing floor to ceiling windows, the outdoor scenery becomes a living and ever-changing feature to your decor. Homeowners can choose from window paneling, window walls, and geometric window designs for a unique touch.
Multi-Panel Windows 
Depending on the desired finished product, multi-panel windows can represent a more traditional or modern style. Window panels can be custom-made to fit any space, with the potential for many different panel designs and configurations; the options are endless! 
At Energy Exteriors NW, we pride ourselves in our top-of-the-line window installation services. Our team of experts have over 25 years of experience installing energy efficient windows that fit seamlessly into the style of each home we work with. We proudly carry a vast selection of window and door fittings from Energy Star and Milgard, both of which are praised for their excellency in energy savings and durability. To request a free estimate on your next window project, give us a call at 206-666-2959, or fill out our online form here. Make Energy Exteriors NW your go-to for all of your glass repair and installation needs!
The post 2019's Top Trends for Window Replacement appeared first on Energy Exteriors NW.