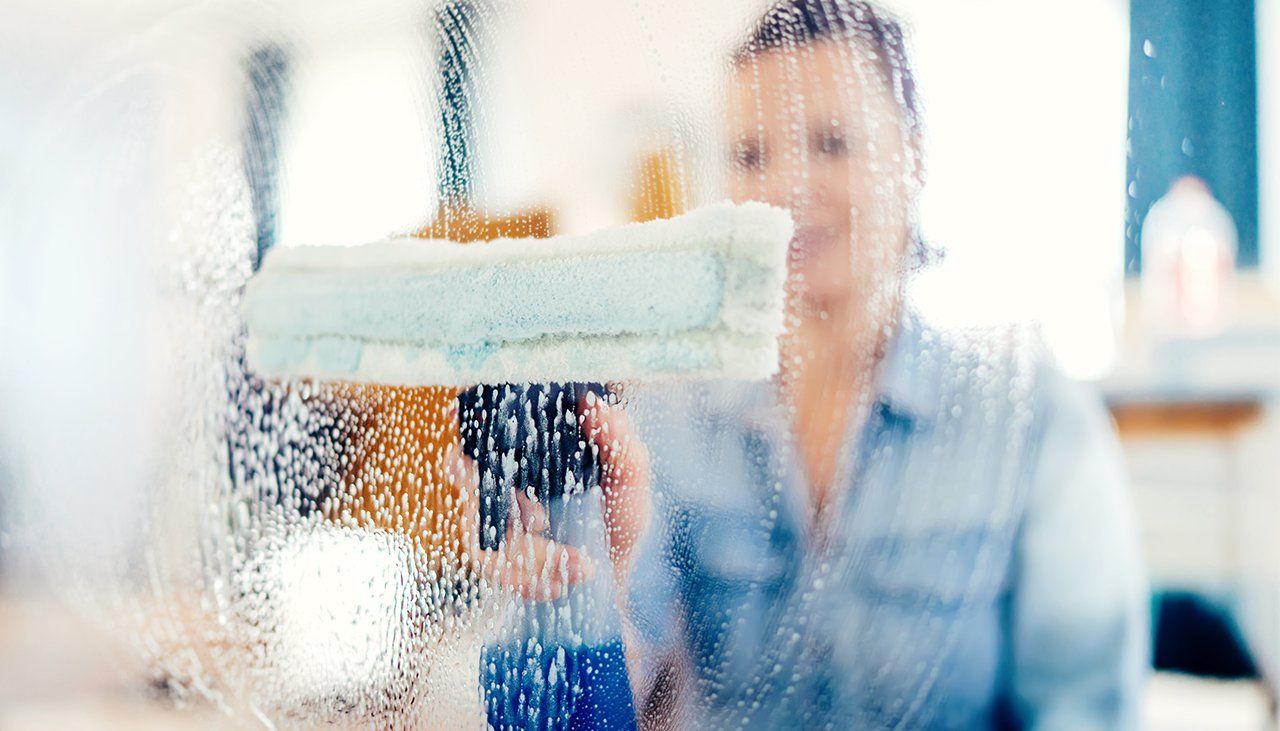 Spring is undoubtedly one of the most beautiful times of the year. With flowers blooming and the vivid greenery coming back to life, the springtime months breathe new life into our daily lives. But with the beautiful resurgence of the warmer months also comes pollen and dust; Two things that are much more obvious to the eye with the sun shining through our windows. 
In order to truly enjoy the springtime, you'll want your windows to be sparkling clean. Here are our top tips to achieve crystal-clear windows this spring, which can be done quickly and efficiently in just a matter of minutes:
Get the Right Supplies 
When it comes to cleaning supplies, not all solutions are created equal. In order to get the streak-free shine you're looking for, you'll have to invest in the right ingredients and materials. As for the materials, it's best to always use soft-bristled brushes, a squeegee, and other tools that won't scratch glass. If your windows are showing signs of mineral stains, fine steel wool can be used to spot clean.
Mix up a Cleaning Solution
For cleaning solutions, we prefer using natural methods such as dishwashing liquid or white vinegar. Both of these choices are effective and safe, which allow you to keep harsh chemicals out of your home. This is especially useful for households with pets and/or small children. Just make sure to dilute the solution for best results: 2 cups of water with ¼ cup white vinegar, or 3 drops of dishwashing liquid to 1 gallon of water.
Although you may have the urge to add more soap or vinegar, it's best to keep the solution diluted. If you add too much soap or vinegar, residue may be left behind that can hinder your windows' clean appearance.
Finish Strong
Once you have cleaned and washed your windows with the solution of your choice, it's time to move onto the squeegee process. Some people find that using the squeegee in a simple vertical motion works best, but it all comes down to personal preference. After you have squeegeed the entire glass surface, simply wipe down your window panes and frames with the lint-free rag.
No matter what solution you choose, you should always finish it off with a lint-free rag. Without a lint-free wipe, all of your hard work will go to waste. You'll be left with smudges, streaks, and even fuzz: Not exactly the goal of spring cleaning!
If you notice any cracks or imperfections in your windows while you clean, give us a call at Energy Exteriors Northwest. Our team of window replacement and installation specialists will provide you with professional customer service and top-of-the-line products to choose from.
To request a free estimate, call us at 206-666-2959. No matter what your needs are, our team at Energy Exteriors Northwest is here to provide the best window, door, and siding services in the Seattle, Washington region.
Schedule A Free Consultation Today
Energy Exteriors NW
(206) 666-2959
The post Spring Cleaning Tips for Your Home Windows appeared first on Energy Exteriors NW.