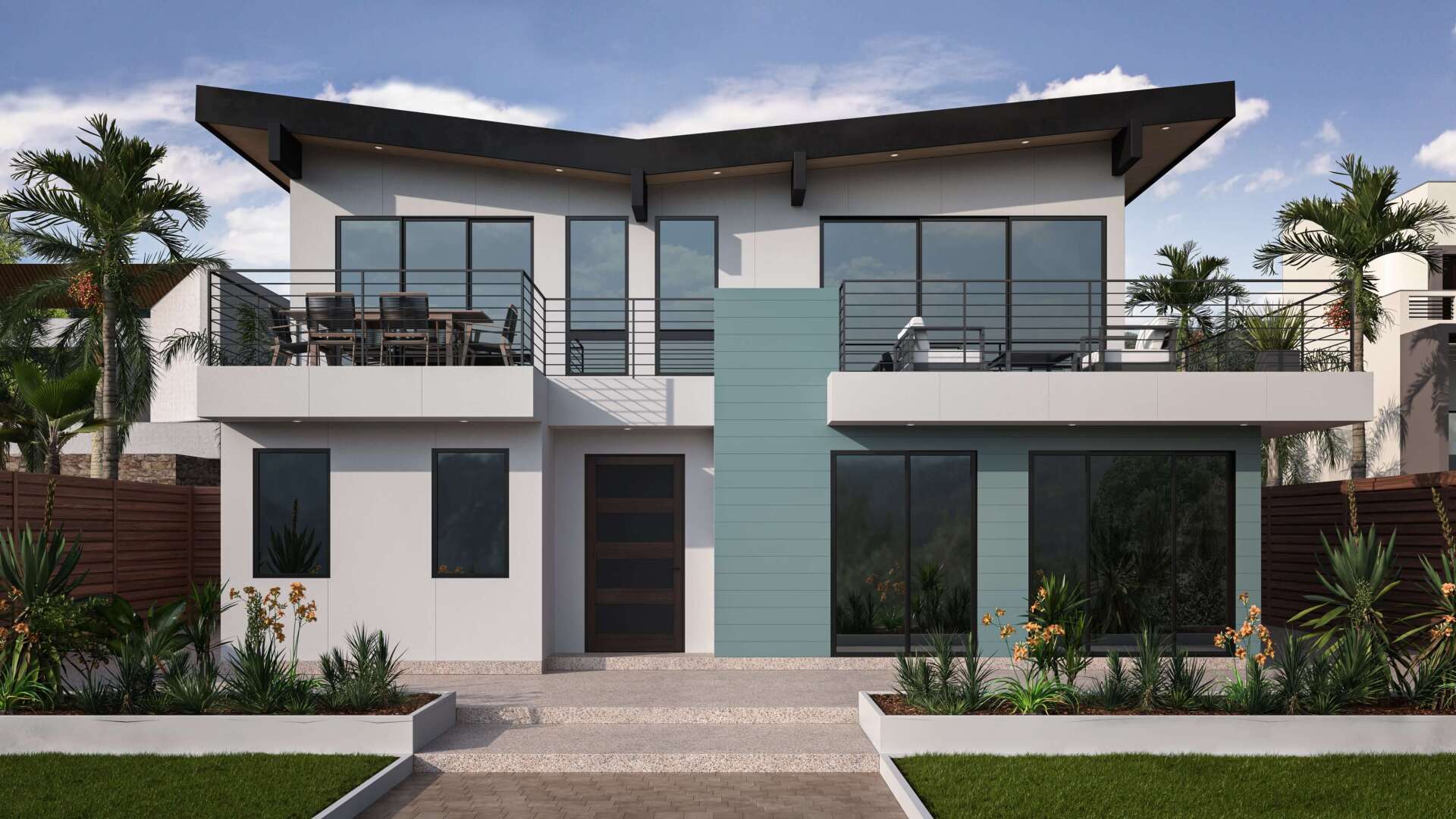 Siding is an important part of every home's exterior. It helps boost your home's aesthetic and protects your home, its foundation, and everything else from external factors that can cause damage, like rainwater, snow, and wind.
Using the right siding material can help you keep your home more secure and comfortable while enhancing marketability. It supports your home's insulation, helping you have better control over the temperature indoors, eventually saving you money on heating and cooling.
With this being said, it is imperative that you use the right siding material on your home. There are plenty of options for you to choose from, but we've got you covered. We have a plethora of siding options for you to choose from! 
There are four siding materials that are commonly used in homes throughout the country, and here's a deeper look into what they are and the benefits you can expect from them:
Fiber-Cement Siding #1 Siding Choice in PNW
Fiber cement is a non-expensive alternative to masonry, stucco, and wood siding. It's becoming a more common choice for homeowners because of its termite resistance, low maintenance costs, and non-flammable design. It is prone to humidity and moisture, but the benefits still outweigh the drawbacks. 
Synthetic Stone Siding
Granite and limestone are some of the most desirable types of siding for homeowners today, but they tend to be overly expensive and out of budget for most. Synthetic stone siding can create the same aesthetics at more cost-effective rates, allowing people to enhance curb appeal without breaking the bank.
Wood Siding
Wood siding is an ideal option for cottage, cape cod, and bungalow exteriors. They provide homes with a rich and fancy look, especially when maintained well. Wood siding creates a classic look, but it requires more maintenance because it is susceptible to pest and rodent attacks. 
Vinyl Siding
Vinyl siding is the most commonly used siding material across the country. It makes up about 32% of the entire siding market in the US because of its versatility, ease of maintenance, and budget-friendly price. Many homeowners shy away from vinyl siding because of its plastic-esque look, but its variety of colors and styles still make it a popular choice.
James Hardie Siding
James Hardie siding is one of the most durable and innovative types of siding available for your home. Its well-engineered technology helps it perform well in terms of protecting your home and supporting insulation while creating an elegant aesthetic. Aside from that, James Hardie siding can also withstand fire, moisture, pests, rot, and severe weather conditions, making it a practical choice. 
Not sure which siding you need? Contact us at Energy Exteriors NW, and we will help you learn more about siding materials, so you can invest in the right kind of siding for your home. Call us today for a free estimate!
Schedule A Free Consultation Today
Energy Exteriors NW
The post Which Siding Material is Right For Your Home? appeared first on Energy Exteriors NW.