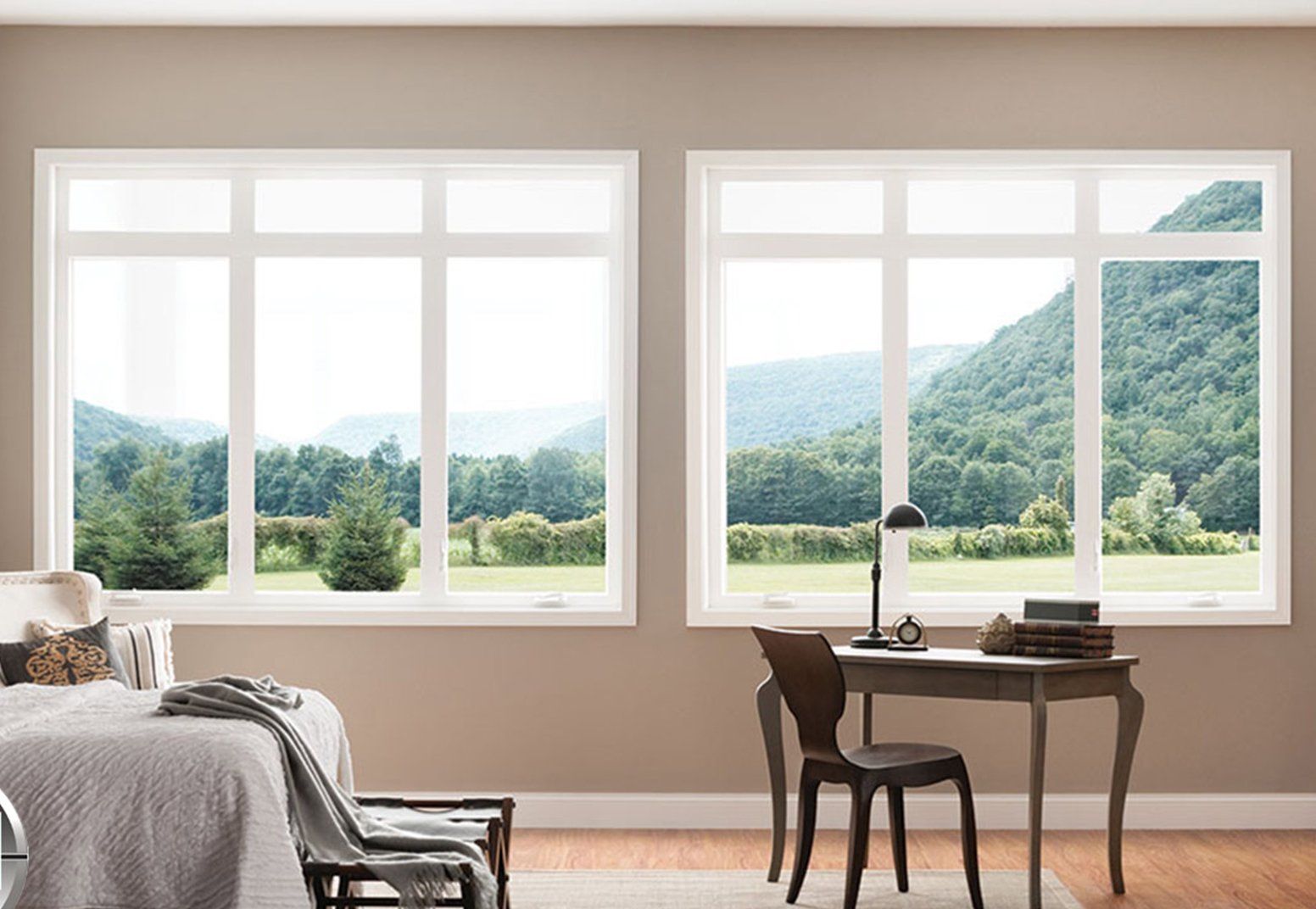 No matter what style your home is, installing beautiful, high quality windows is crucial to the overall look. However, when it comes to choosing the right window type for your home, it isn't always clear at first glance. There are two main types of energy efficient windows that are increasingly popular in the market: Vinyl windows and aluminum windows. With vinyl windows, there is a huge potential to save money on your monthly bills, thanks to its energy-efficiency. Vinyl windows are also easily adjusted based on personal preference, with a great return on investment over the years. They're quick and easy to install, with a polished look that suits every style of home.
Aluminum windows, on the other hand, are considered to reflect a more modern style. Their sleek, thinner frames are cosmetically pleasing, but are slightly costlier than vinyl windows. Aluminum windows are also a popular choice in regions that experience extreme weather, thanks to their impressive durability. However, aluminum is actually considered to be one of the least energy efficient window materials on the market, turning many buyers away. Plus, repairs can be expensive and time consuming, since aluminum windows require more specific materials and tools.
To make things clearer, we've broken down the pros and cons of both vinyl and aluminum windows to help you choose the perfect fit for your home:
The Pros and Cons of Vinyl and Aluminum Windows
Vinyl window pros:
Energy efficient – Reduces the amount of light that transfers through the glass and regulates the internal temperature of your home
Simple and quick installation
Lower price point
Low maintenance
No issue with corrosion
Great warranties available
Scratch and rot-resistant
Large glass surface area
Vinyl window cons:
May warp in extreme temperature conditions
Not as effective with noise insulation
Join lines are noticeable on each corner
Few colors and trim options
Aluminum window pros:
Modern, sleek design
Good for noise insulation
Durable in all temperatures
Environmentally-friendly
Aluminum window cons:
May experience condensation over time, causing rust
Relatively high price for purchase and installation
Time-consuming installation process
Not as energy efficient as vinyl windows
Should not be used near salt water (beach houses)
Expensive repairs
More maintenance than vinyl
Our Quality Window Selection and Installation
Here at Energy Exteriors Northwest, we pride ourselves in offering top-of-the-line window fittings with expert installation. Our team of contractors specialize in window replacement, installation, skylights, and energy efficient solutions for the home. Some of our products that we offer include materials from Energy Star Windows, Milgard Windows and Doors, and James Hardie Siding.
Each of our lead installers are trained on the Snohomish PUD requirements, with over 25 years of experience in the industry. For each and every project, we require that at least one of our lead installers is on site to ensure the highest quality installation possible.
Schedule a Free Estimate Today!
Located in Snohomish County, we proudly serve homes in the King and Skagit Counties, including Bothell and Seattle. For more information or to request a free estimate, fill out the contact form on our website. We will be in touch shortly!
The post Vinyl Vs. Aluminum Windows: Which One is Best? appeared first on Energy Exteriors NW.