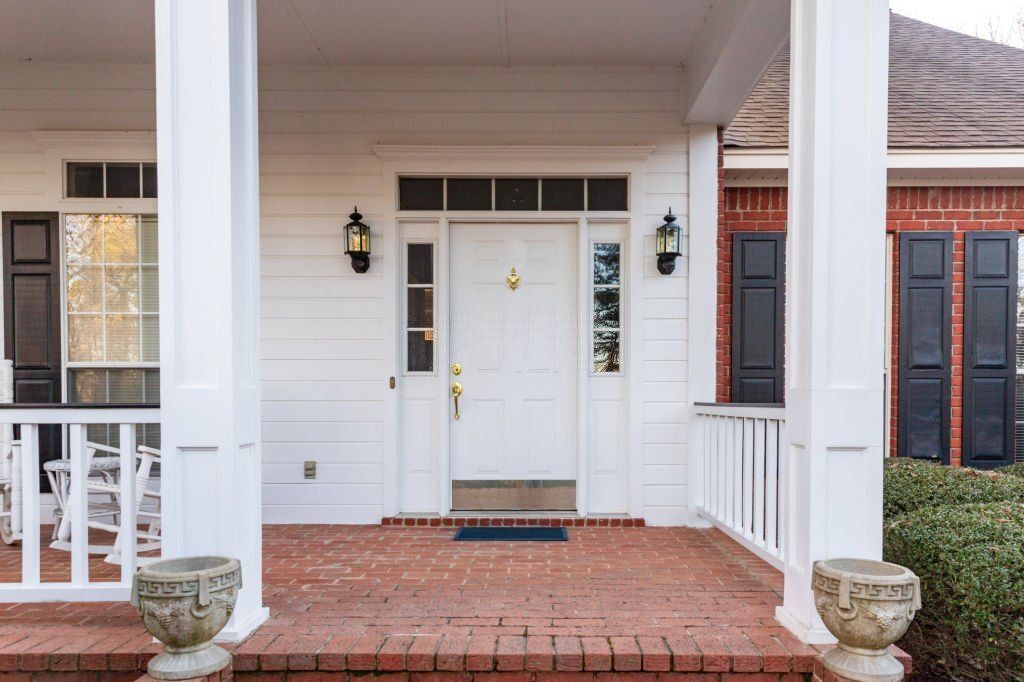 Having Energy Star exterior doors in your home helps lower your energy bill and saves you money. They protect your home from harsh weather conditions and let you stay warm and comfortable inside without hurting your wallet.
When improving your home's exterior, choosing Energy Star-certified exterior doors is crucial for more energy efficiency. Here are some key facts to help you determine the best energy-saving exterior door that suits your lifestyle.
Top 5 Benefits of Energy Star Exterior Doors
1. Energy efficiency. Energy Star exterior doors are designed to be more energy efficient than standard doors, helping to reduce energy loss and lower your energy bills.
2. Durability. Energy Star-rated entry doors are built to withstand extreme weather conditions and are tested to ensure they are durable and long-lasting.
3. Increased home value. Upgrading to an exterior door that's Energy Star certified can increase the value of your home, making it more appealing to potential buyers.
4. Noise reduction. Certified Energy Star doors are structured to reduce noise from the outside, helping to create a quieter and more peaceful home environment.
5. Improved home security. Exterior doors with Energy Star ratings are often equipped with advanced security features, such as deadbolts and reinforced hinges, to help protect your home from intruders.
Energy Star Defined
ENERGY STAR is recognized as the credible, government-backed icon of energy conservation in the United States. It aims to help everyone save money and protect the environment through energy-efficient products and services. The Environmental Protection Agency (EPA) initially launched the program in 1992. As of today, it is still in operation today under the Clean Air Act and Energy Policy Act.
The ENERGY STAR label indicates that a product meets federal energy efficiency standards, which helps to conserve energy and protect the environment. These products perform at the same level as comparable products but use less energy. As a result, the ENERGY STAR rating can help consumers save money on electricity bills each year.
One of the key benefits of the ENERGY STAR program is that it makes it easy for consumers to identify energy-efficient products and brands. Consumers can save money on utility bills without compromising quality or performance by using products with the ENERGY STAR label.
To qualify for the ENERGY STAR label, a product must not only meet or exceed the industry standard for energy conservation but also satisfy a significant subset of other criteria specific to each appliance class.
In addition, the yellow EnergyGuide label on the appliance provides information on its operating costs, estimated annual power consumption, and comparisons to similar products. It is important to note that EnergyGuide is administered by the Federal Trade Commission (FTC) and is separate from the ENERGY STAR program, which is run by the Environmental Protection Agency (EPA).
Using this yellow EnergyGuide label in conjunction with the blue ENERGY STAR label will help you make decisions when purchasing doors. Look for the blue ENERGY STAR label first, then compare your choices with the yellow EnergyGuide labels.
4 Factors That Influence a Door System's Energy Efficiency

The exterior doors of your home play a crucial role in maintaining your home's energy efficiency. They can easily waste energy through heat transfer, and contribute significantly to air leakage, mainly if they are outdated, poorly insulated, improperly installed, or lack proper air sealing.
To ensure optimal energy efficiency, it is essential to consider the following four factors when evaluating your door system:
What does U-Factor mean?
The non-solar heat flow transmission rate of a window, door, or skylight is measured by its U-factor. The quantity of glass determines a door's competency, in essence.
What is the main component?
Eco-friendly polyurethane foam is blown into the doors as opposed to styrene cores that are stamped out, which results in empty voids throughout the doors. Polyurethane foam fills in air pockets, leading to an energy-efficient door that is well insulated. 
What material do the rails have?
Using steel between a door's inner and outer skins makes it more susceptible to rust, mold, and frost damage. Thermal conductance is decreased, and composite materials produce air leakage.
What material makes up the door skin? 
Due to the more significant amount of foam that can be inserted inside steel doors compared to fiberglass ones, if the core material is the same, steel doors tend to be more energy efficient.
Benefits of Energy Star Certified doors
Entryway energy efficiency depends entirely on the type of door, the glass, and other components and how they function as a unit.
At Energy Star, we provide high-quality products that help you save on energy costs and contribute to preserving the environment. We are proud to comply with the strict standards set by ENERGY STAR and the National Fenestration Rating Council (NFRC).
Choosing doors designed to insulate your home correctly can reduce energy usage while putting money back into your pocket. With a wide range of glass and door options to choose from, Therma-Tru offers more than 85% of our products that are ENERGY STAR and NFRC certified, ensuring you the best options for your energy savings needs.
Collaborate with Energy Exteriors NW
Experienced exterior door contractors work with certified engineers and designers to find the best exterior door replacement options. They help you improve your home's security, safety, efficiency, and privacy…all while increasing curb appeal. 
Schedule an appointment today and connect with an exterior door replacement specialist to start your home renovation project. Contact Energy Exteriors NW today and get help on your home remodeling project from professionals who provide the best products for customer satisfaction.