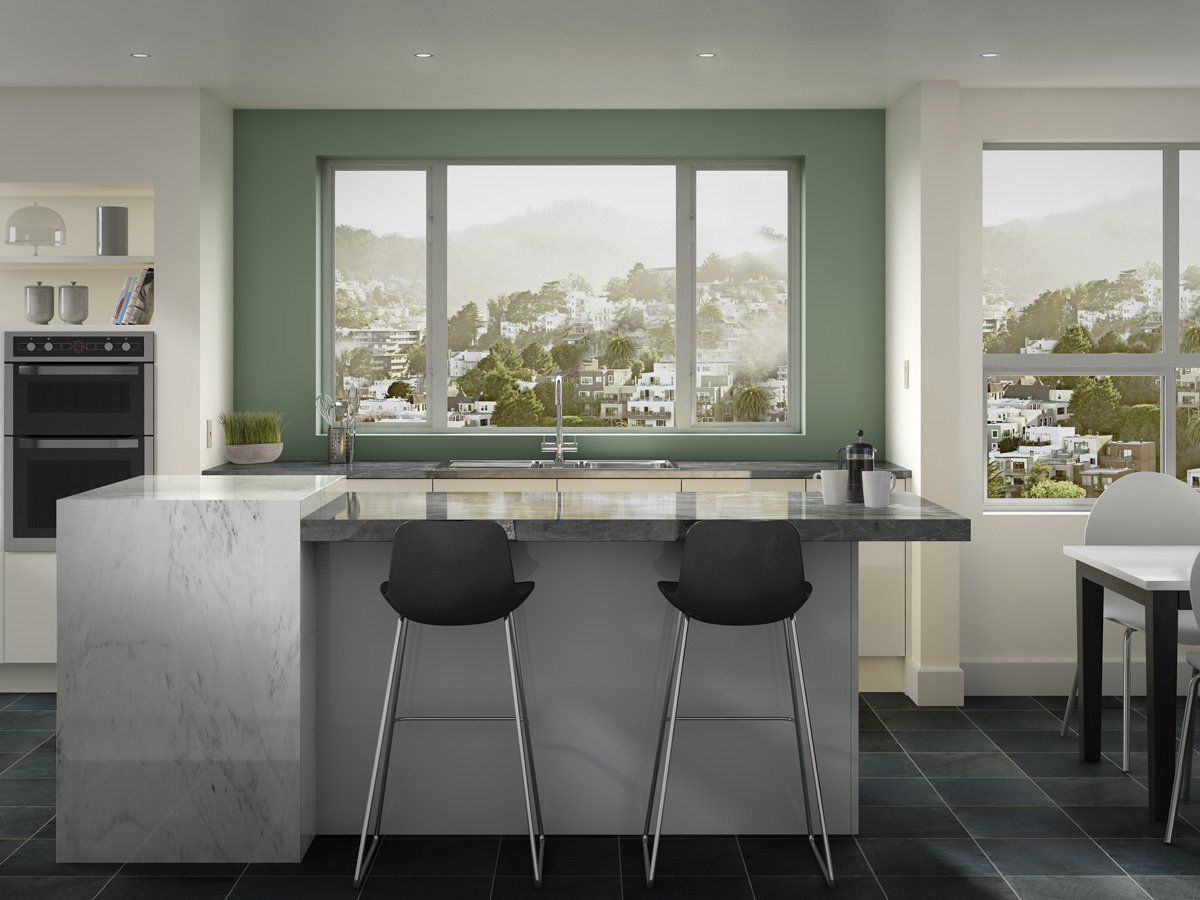 Here are the various types of window replacements that improve your home's energy efficiency: 
Aluminum windows
As the name suggests, they are made of aluminum, one of the most commonly found materials in the window industry. This kind of window uses aluminum as the structure rather than the typical wood, vinyl, or other types of frames. 
Fiberglass windows
Cellulose fibers and adhesives are used to produce this type of polyester window frame. Even with changes in the weather, fiberglass windows seldom contract and expand because they are highly durable. 
Vinyl windows
It's important to know that not all acrylic windows are created equal. Being the most inexpensive of the types doesn't make the vinyl window less competitive. The material is extremely simple to make and use. It comes in various sizes, styles, finishes, and colors, making it a durable, reasonable, and energy-efficient window alternative. 
Wood windows
Wood windows are regarded as the best in the industry because, in addition to being gorgeous, they are one of the finest and most energy-efficient window types available. Classic wooden windows add elegance and charm to your home's interior and exterior, unlike any other material. Because of this, you might want to avoid replacing your wooden windows and instead find ways to make them more energy-efficient. 
Wood window clad
Clad windows can be a fantastic substitute for the look of all-wood windows. Without all the maintenance required for such a facade, they can give you the attractive impression of wooden frames.
You can choose any type of window material for your home, depending on your style and preferences. To help you decide what's best for your home, check out the benefits of window replacements below!
What are the benefits of window replacements? 
Increases home value:
This is one of the best ROI (Return on Investment) a homeowner can make before reselling their house. Upgrading your home's windows can help optimize the beauty and energy-efficiency of your home. 
It enhances home security and safety:
Newly improved windows do not just come with modern looks, but they also offer better security features like security sensors and modern locks. 
It reduces dust and allergens.
Installing window replacements in your home is a practical, hypoallergenic practice. Since windows are an entry point of dust and mold particles into your home, replacing them is worthwhile in order to keep the allergens at bay.
Improves energy efficiency:
Homes with energy-efficient windows are far more comfortable because they have fewer drafts and a warmer interior. They also minimize humidity, especially during times of rapidly changing weather. 
Noise reduction:
Although no residential window can completely block sound, some window types can reduce outside noises by up to 90%. Depending on their type, some windows offer additional noise dampening and dissipation that helps reduce the amount of noise inside.
Enhances curb appeal: 
You want to explore options for enhancing your house's curb appeal by making a wise investment. That makes choosing to upgrade your windows rewarding!
Low-maintenance solutions:
Energy-efficient windows minimize thermal resistance across both dimensions and prevent conditioned air from exiting buildings. The superior insulation reduces home energy consumption and offers comfort and soundproofing.
History of Windows Replacement
Replacement windows are relatively recent in history. In the past three decades or more, the window replacement industry has just begun to take off. The history of the development of glass panes and how they came to be an essential component of home building forms the basis of this history lesson. 
There are numerous inventions that have endured the test of time. Glass is no different. In 400 B.C., the Romans learned how to make sheets of glass, but they didn't require windows because the weather was warm enough. Even though Germanic tribes could have used such glass forms, it took them several hundred years to improve glassmaking to meet their needs.
Window glass is art!
Because there were so few skilled glassmakers, it needed a significant amount of skill and a lengthy apprenticeship for a man to be able to do the job efficiently.
There were several techniques for making glass. The cylinder method was the most common method invented by glassmakers. However, this process makes the glass of lower quality.
What "windows" actually mean
Just like other word origins, the word "window" has a fascinating beginning. Early Norse carpenters did not care to construct flawless homes. They left off the provision for ventilation, for example. The house's air became smokey and stale with all the doors shut throughout the long, harsh winters. So they cut what is known as an "eye" on the roof. The eye was known as the "wind's eye" because air often whistled through it. Later, British construction workers modified the Norse phrase to "window" by stealing it. Finally, glass was placed over the air-entry hole to insulate the home.
The Anderson Lumber Factory
The Anderson Lumber Factory produced one million window panes for the military during World War I. Their innovative window design, the "Victory Window", was named after the war effort. Anderson Lumber then created the first horizontal sliding window in 1940. They showcased their expertise in the window framing business, revolutionizing residential architecture. 
Modern window technologies are constantly finding a way to impact every homeowner. 
Final Words 
Home improvement projects are always complex, but you don't have to worry about not knowing what to do. Get started by finding a reputable window replacement contractor to help you decide the best type and material to use. Your ultimate goal for your window replacement project is to increase your home's structural integrity and improve its visual appeal. Call us to book an in-home consultation with a window specialist and get a free quote.