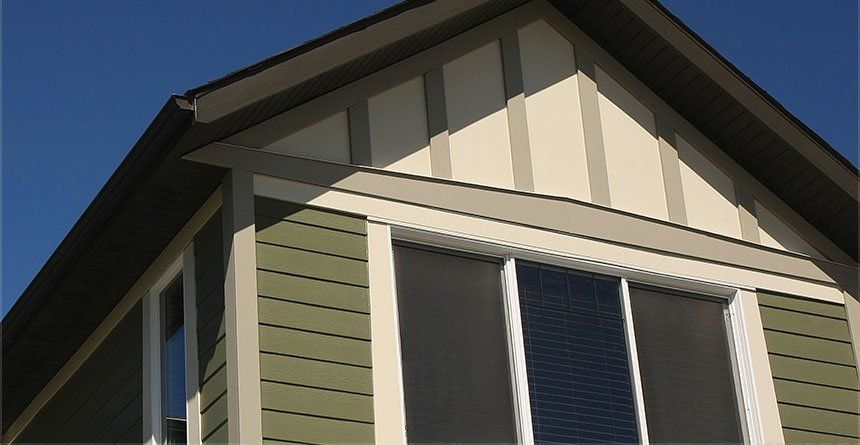 Living in the heart of the city does not exempt you from severe weather conditions. Your home's exterior is slowly showing signs of wear and deterioration. Today is the best time to look into types of siding for homes that makes your house look beautiful while keeping your living space warm and dry. 
7 Types of Siding for Homes
Choosing new siding for your home improvement project can take time because of the variety of options. While there are more than ten different types of siding nowadays, limiting your list of possibilities is an excellent idea to help with decision-making. Here are the top trends for siding options to help you decide. 
James Hardie's architectural collection
Hardie's architectural collection is an excellent choice for a home, especially if you want a classic or modern design. Regardless of your house type, you can transform its appearance according to your style and taste. With the James Hardie architectural collection, you can create the home of your dreams. Their panels offer sophisticated textures and unique architectural lines that you will love.
Hardie plank lap siding
The HardiePlank lap siding collection is the best choice if you have a classic or contemporary home in the Seattle area. The HardiePlank lap siding options are made of cement-based materials and cellulose fibers. These long horizontal strips are designed to endure the extreme weather conditions of a Washington winter. James Hardie siding replacements can enhance your home's energy savings and market value.
Hardie shingle siding collection
Look to James Hardie to boost your home's curb appeal and competitive value. James Hardie Shingles siding is resilient to rot, peeling off, cramps, or cracks even in extreme weather because it is made with fiber cement technology. Any house would benefit from using this tough but classic siding from HardieShingle. 
Hardie panel vertical siding
Hardie panel vertical siding collection can be one of the best options to enhance the overall appeal of your home. Hardie panel vertical siding is specially crafted using fiber cement technology that resists rotting, skinning off, blistering, or smashing even in extreme climates. With this type of siding replacement on your home, you'll protect it and boost its value. Hardie panel vertical siding is also an excellent asset for any homeowner.
Hardie trim boards
A little twist to your home's general exterior can improve curb appeal. You would instead check out James Hardie's plain rather than the traditional trim boards. These tiny boards are the best option for facade trim and enhance any house beautifully. Since they were created using fiber-cement innovation, they can better resist violent storms. There aren't many more eco-friendly construction materials than that! These products are also designed to protect your home and boost its market value should you sell it. 
Hardie soffit panel
Make the Hardie superior soffit panels one of the critical aspects when building or renovating your home. These boards cover the lower section of the ceiling and soffits of your outdoor patio. They are designed to be both beautiful and eco-friendly. Hardie soffit panels were made using fiber cement innovation to sustain severe weather conditions. You will never go wrong with Hardie soffit panel products as it protects your house and increases its market value. 
Aspyre by James Hardie
The Hardie Aspyre Artisan Collection has three types of siding: V-Groove, Shiplap, and Square Channel. If you're looking for siding that complies with all building codes, is ecologically friendly, and retains the stylistics of your home, you can choose from this collection. The fiber cement siding can withstand harsh weather, safeguard your home, and ultimately boost the value of your sale. 
8 Things to Consider When Your Home Sidings Need Replacement
1. One of the most obvious signs that your siding needs to be replaced is discoloration. You might need new siding if the color of your home has faded from what it once was, and a fresh coat of paint hasn't fixed the problem.
2. When siding is improperly latched, rainwater can seep into gaps and cracks, causing rotting and staining issues and forming noticeable water stains. On the other hand, slow-growing mold spots that are brown or black indicate that your siding has been exposed to too much moisture.
3. Pressure or accidental damage can induce siding to crack over time, showing obvious surface cracks. The damage could have been much worse if the gaps had given humidity a place to sleep beneath the siding. If the cracking is limited to a single unit, you might only need to replace the damaged portion. 
4. Under the paint film, moisture frequently forms and can cause bubbling paints. When heated by the sun, trapped humidity expands, resulting in blister formation because air cannot freely escape. As a result, severe scorching typically happens in exposed exterior areas.
5. Weather is entirely to blame for your siding's peeling and degradation. Your siding can be harmed over time by sunlight, rain, changes in temperature, and rainfall.
6. Mold typically grows the fastest on the side of the house that obtains the most shade. Make sure mold and mildew spores haven't decided to start growing somewhere they shouldn't be. Standing water in a damp area is perfect for developing fungi spores. 
7. The weather can change rapidly, narrowing the lifespan of your siding. When a storm is severe enough, ice, hail, and wind gusts can all easily peel paint and rip siding panels off a home, generating small holes and exposed areas.
8. One of the significant reasons siding sags is moisture. In addition, if you don't protect the exterior of your home from water damage, water seeps in and distorts the siding. 
Benefits of Replacing Your Home Siding
Siding is one of the critical aspects of a house's visual appeal. Here is a list of the perks of siding replacement to help you decide how to remodel the front of your home most efficiently.
It helps improve your home's curb appeal. Your home is one of your significant assets and where you spend most of your days. Enhancing it can be the best reward you can give yourself. The right siding also keeps your house tidy, organized, and long-lasting because some materials are made to withstand the sun's harmful UV rays.
It helps you save energy. Your home can enhance its energy efficiency by creating added insulation, one of the advantages of upgrading your siding. Especially during winter, new siding also keeps your home from losing heat. This way, you won't need to worry about installing new insulation. It also prevents the heat from entering your home during the hot season. 
It ensures your home's structural integrity. You wouldn't want your old siding to be the reason for water seeping into walls, rotting wood, and accumulating in window sills. This could destroy your home siding. However, some siding materials are made to withstand moisture and severe weather conditions.
It attracts a better resale value. Siding replacement is an excellent way to make your home more appealing to potential buyers. New siding reduces the work and repairs someone would have to do should they make an offer. Additionally, it promises that your home is in excellent condition if you ever decide to sell it.
The bottom line
Your home is your greatest asset—you do everything to preserve and safeguard it. Revisit your home's need for quality sidings. Work with a qualified, reliable siding replacement contracting company that can assist you in recognizing the ideal siding for your house. Phone us today to schedule an in-house consultation!